Danielle Cormack Fights for Equality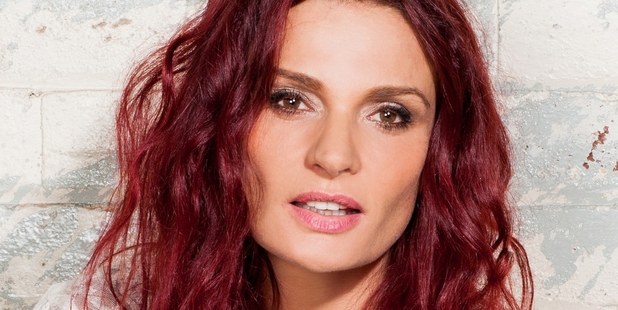 Danielle Cormack, the transtasman acting darling, is thankful for her best lead actress nomination at the prestigious AACTA Awards in Sydney on Thursday night, but she joins a growing global campaign of A-list women revolting on the red-carpet about coverage they deem vacuous and pointless.
"Sure, they can ask me who I am wearing, but ask me, too, about the work I was involved with, my hobbies, or my views on bigger global issues," Cormack told The Diary yesterday, as she prepared to present a gong at the event's technical awards ceremony.
"Things need to be equalized more. When there's a greater balance illustrating that's there's more than the just the dress, then we can celebrate the fashions. But to only ask, 'who are you wearing?' seems so vacuous, so unimportant."
She took to Twitter two weeks ago to emphasis her point.
"The way we snub actresses on the red carpet is much more damaging than any Oscar snub," she wrote.
The gendered nature of red carpet reporting is famously a Hollywood double standard.
Actress Cate Blanchett, quizzed about her gown on the red carpet at last year's SAG Awards, infamously retorted: "Do you do that to the guys?"
Cormack is up for best lead actress in a television drama for her gritty portrayal of Bea Smith in Wentworth.
She believes women have a lot to say and red-carpet entertainment journos have an obligation to probe deeper.
"Most women in this industry are bright, interesting and super talented. They have a lot going on, and a lot to say."
Take Julianne Moore, for instance.
Before taking home the Best Actress gong at the SAG Awards this week, the Hollywood star hit the red carpet but refused to take part in E!'s Mani Cam coverage, which asks female stars to show off their manicure and rings.
"No, I'm not doing that," Moore said assertively, refusing to reduce herself to coloured talons and bling.
Jennifer Aniston followed suit. So did Reese Witherspoon. Their boycott spoke volumes.
Golden Globes co-host Amy Poehler's Smart Girls campaign started the hashtag #AskHerMore, encouraging red carpet interviewers to ask women more than just "Who are you wearing?".
The hashtag quickly got people on Twitter suggesting more thoughtful interview questions that could be asked at the Globes, such as: Who inspires you?; What else would you like to achieve in your career?; or what did your character teach you?
Meanwhile, there is the interview scenario so dumb it requires a lesson in biracial identity.
Poehler's Parks and Recreation co-star Rashida Jones (daughter of Quincy) was quizzed this week on the SAGs red capet not about the hit comedy show, or even her Emanuel Ungaro gown, but the colour of her skin.
"You look like you've just come off of an island or something," TNT's Danielle Demski told Jones. "You look very tan, very tropical."
"I'm ethnic," was Jones' response.
Source: The Diary